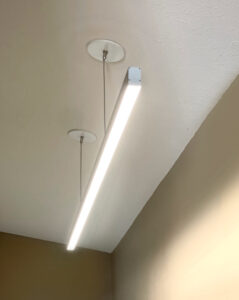 New! Aeris Cordless
Low Voltage Cordless Adjustable Suspension System – with K-Grip
The Aeris® Cordless linear system by Organic Lightning® with K-Grip® Twin Conductor Gripper Suspension. This design removes the power cord and speeds up installation, eliminates bulky power cords, to seamlessly integrate into any interior design. The Aeris® fixtures are available in 2ft , 3ft , 4ft ,6ft and interconnected for continuous lines of light.
Additional mounting options include surface mounting and recessed clip options. The 24V driver is suitable for J-Box or remote installations and can integrate inside a wall switch dimming box. Built around Organic Lighting's® OrgaLED strips and PCB strip lighting. Options include high CRI White, Tunable White, RGB, and RGBW. Available in standard silver anodized, White, Black, or Custom Powder Coat finishes.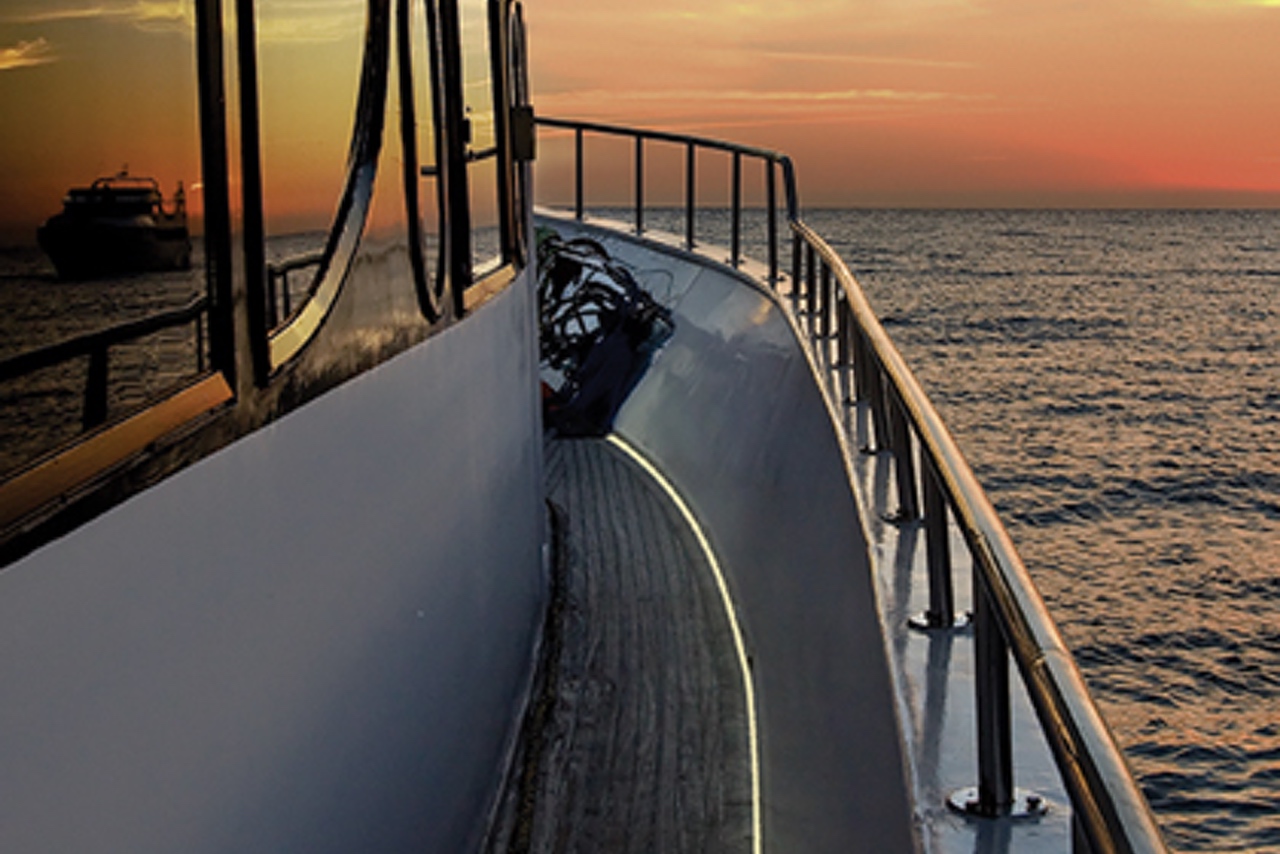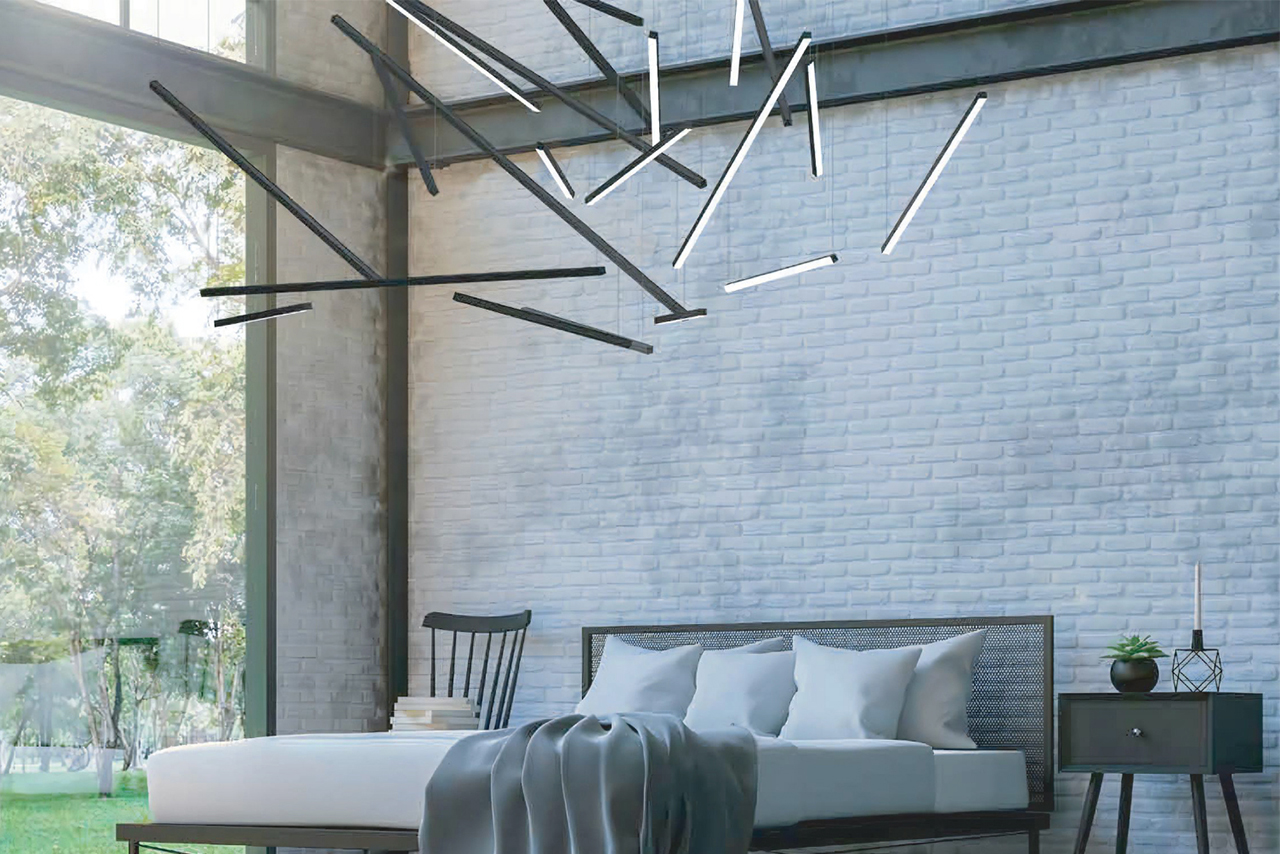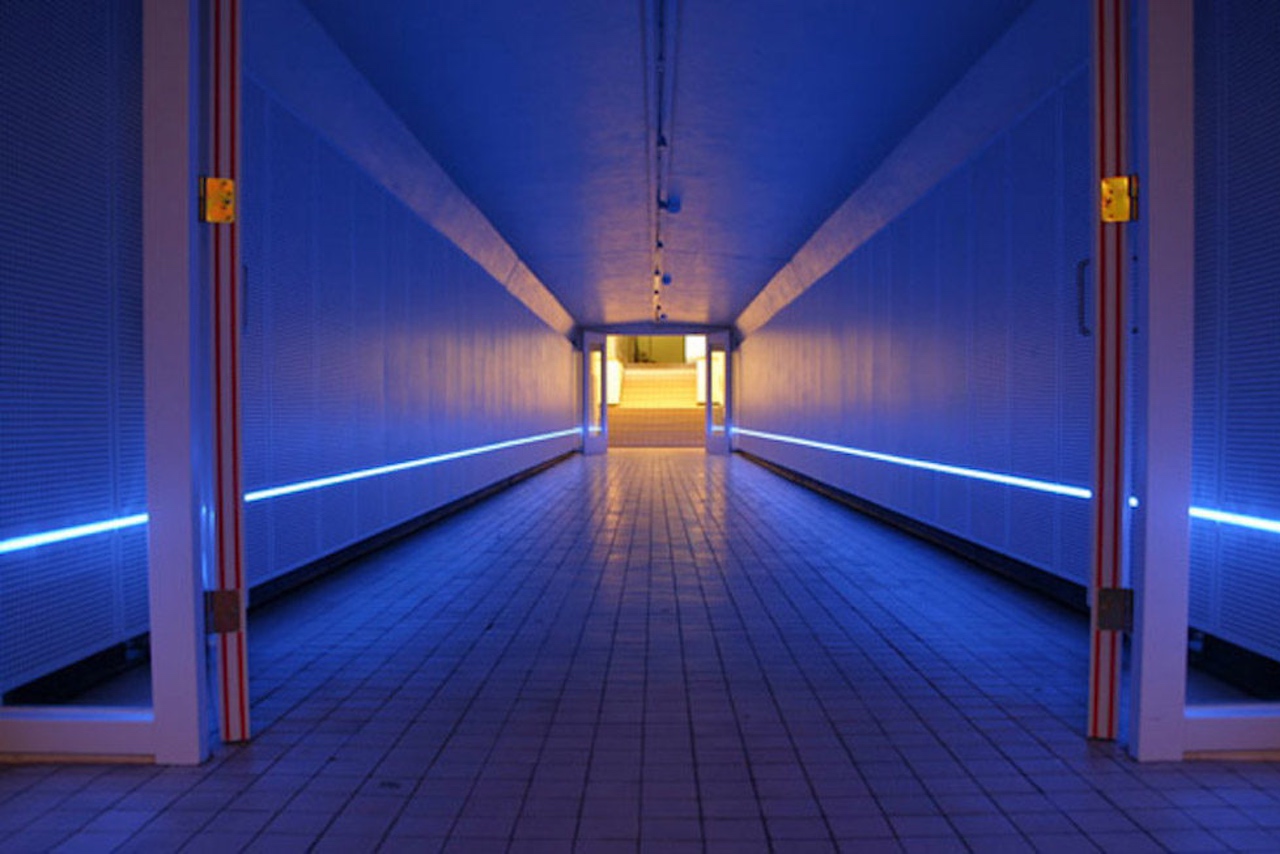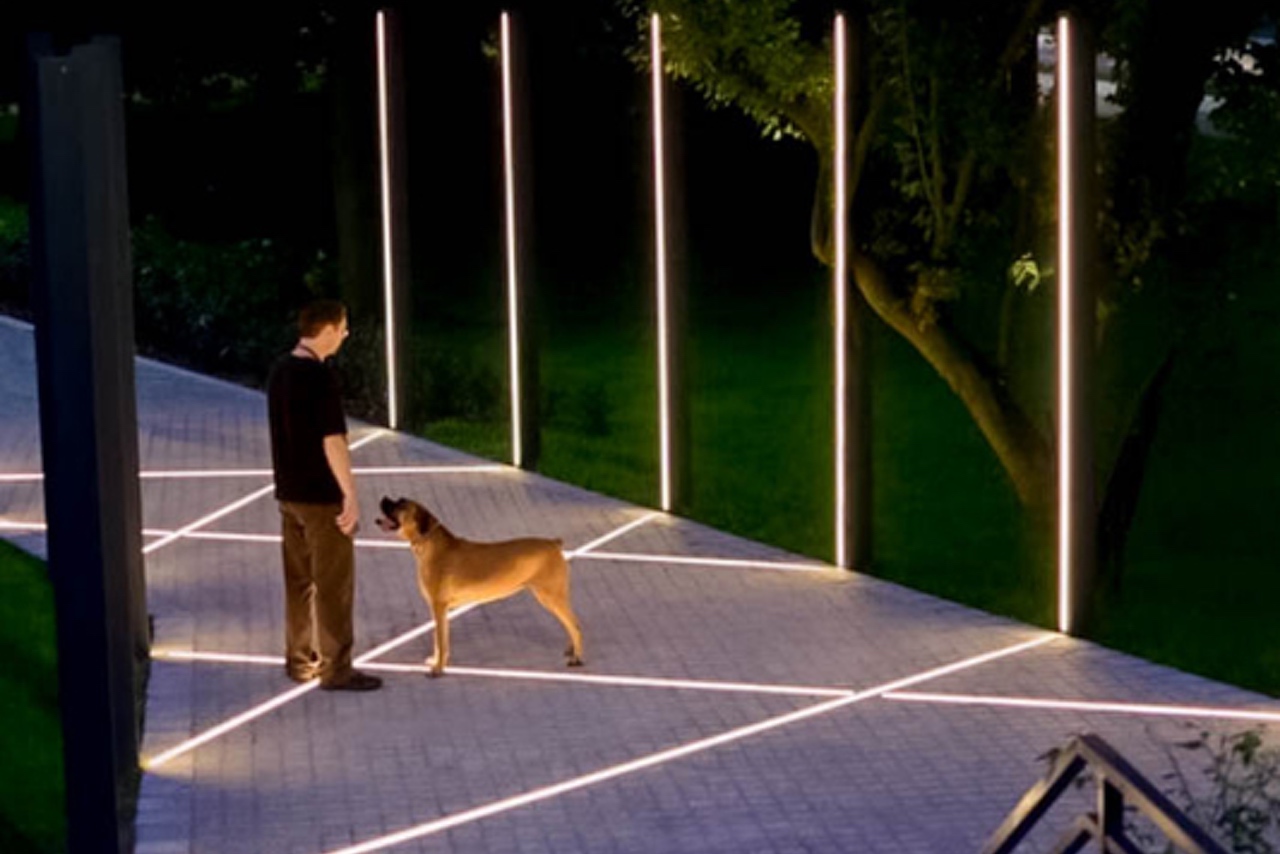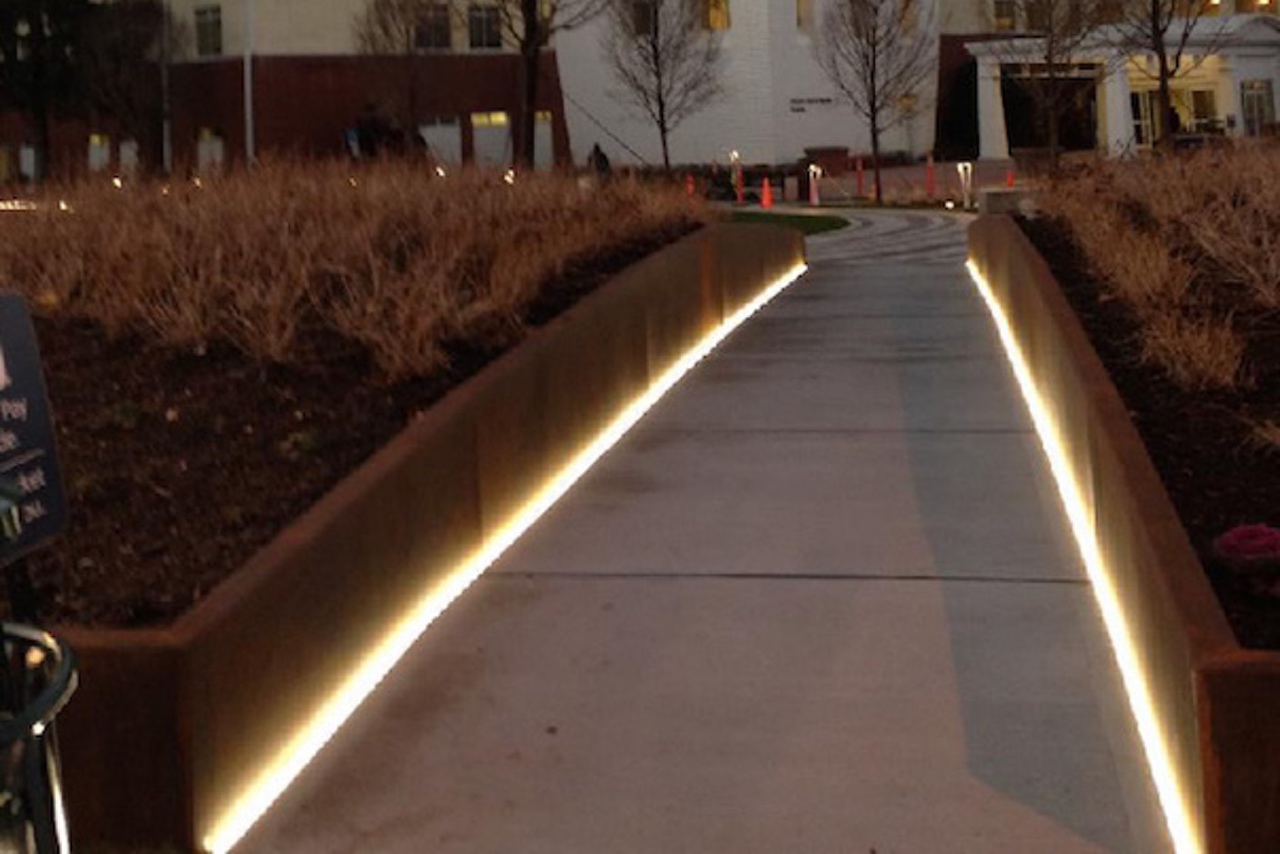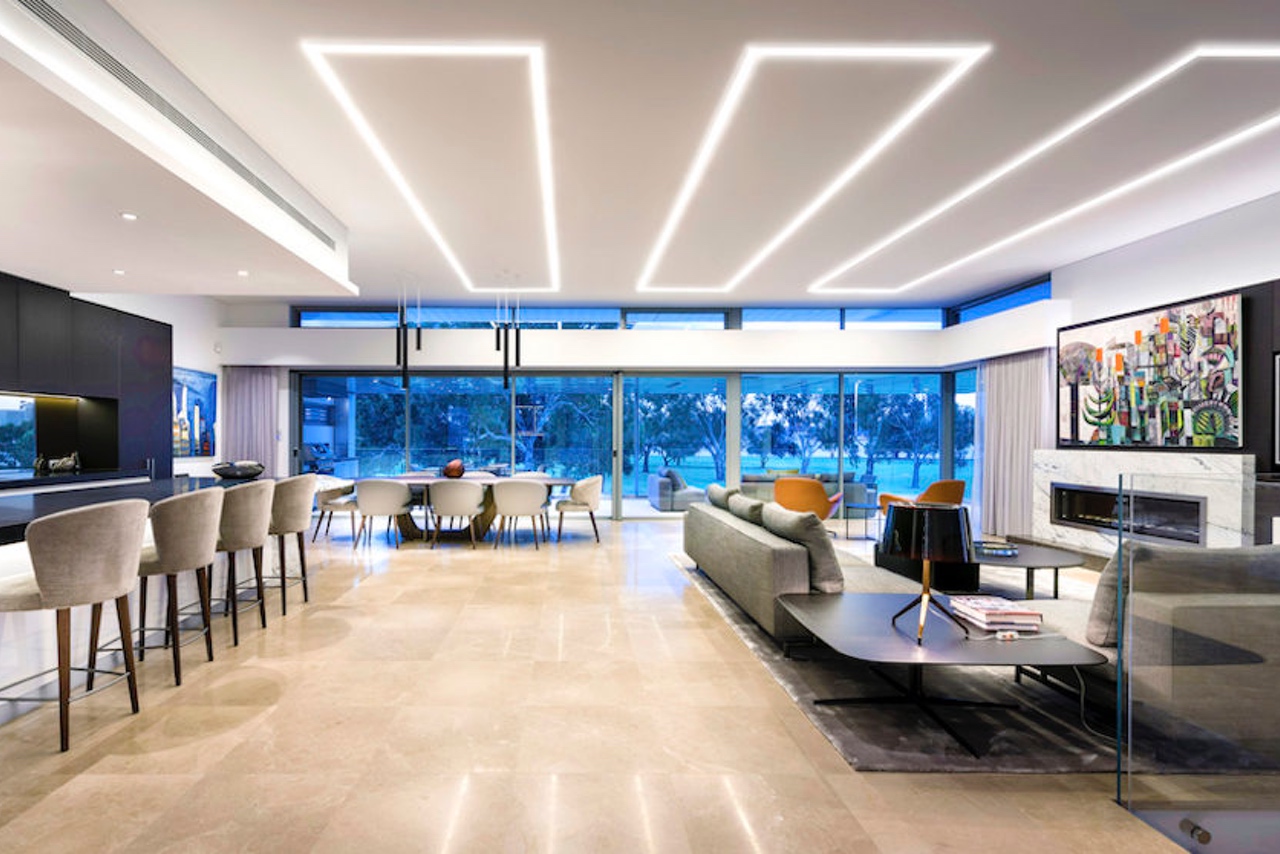 The aluminum OrgaLED® Aeris profile is a durable profile which can be finished with a diffuse or clear cover. Profiles come in 3/4″ and 1-1/4″ profiles. Illuminate the profile with OrgaLED® PCB or OrgaLED® Top LED strips.
Aeris profiles can be fully encapsulated for IP67 outdoor applications. White, RGB color changing or mono colors are available. Diffused lenses are available as flush fitting or raised to provide horizontal illumination from the sides. Cordless low voltage.
These ultra-lightweight extrusions can be suspended with adjustable, cordless low voltage cable suspension to create a free-floating appearance.
Aeris Extrusions
Specs
Low 3/4"
High 3/4"
Low 1-1/4"
High 1-1/4"
Description
3/4" Low Extrusion
3/4" High Extrusion
1-1/4" Low Extrusion
1-1/4" High Extrusion
Dimensions
.8"w x .75"h
(W20 x H19 mm)
.8"w x 1.48"h
(W20 x H37.5 mm)
1.2"w x .75"h
(W30 x H19 mm)
1.2"w x 1.48"h
(W30 x H37.5 mm)
Quantity/Max
1 ft / 6.5 ft (2M)
1 ft / 6.5 ft (2M)
1 ft / 6.5 ft (2M)
1 ft / 6.5 ft (2M)
Finish
Anodized Aluminum
Anodized Aluminum
Anodized Aluminum
Anodized Aluminum
Part Number
Aeris Cable Tray (Optional)
Specs
Low 3/4"
Description
Aeris .75" Cable Tray
Dimensions
.8"w x .53"h
(W20 x H13.4 mm)
Quantity/Max
1 ft / 6.5 ft (2M)
Finish
Anodized Aluminum
Part Number
Aeris 3/4" Lens
Specs
Diffuse Flush Lens
Diffuse Flex Walkover Lens
Clear Flush Lens
Diffuse High Lens 120° Beam Angle
IP67 Encapsulated Pre-Assembled Luminaire
Dimensions

.76"w x .17"h
(W19.2 x H4.4 mm)

.76"w x .46"h


(W19.2 x H11.7 mm)

.76"w x .17"h


(W19.2 x H4.4 mm)

.8"w x .76"h


(W20 x H37.5 mm)

.8"w x .75"h
(W20 x H19 mm)
.8"w x 1.48"h
(W20 x H37.5 mm)

Quantity/Max
Finish
Polycarbonate
Diffuse
Polycarbonate
Clear
Polycarbonate
Diffuse

Polyurethane
Resin Diffuse
Aeris Low 3/4"
Aeris High 3/4"

Part Number
Aeris End Caps 3/4" Low Extrusion
Specs
010900
010901
010902
010903
010912
010913
Description

End Cap for
3/4" Low Extrusion (PN 010710)

End Cap for
3/4" Low Extrusion (PN 010710)
with power connector hole

End Cap for
3/4" Low Extrusion (PN 010710) and cable tray
(PN 010750)

End Cap for
3/4" Low Extrusion (PN 010710) and
cable tray (PN 010750) with
power connector hole

End Cap for 3/4" Low Extrusion
(PN 010710) with High Lens (PN 010808)

End Cap for 3/4" Low
Extrusion
(PN 010710) and
High Lens (PN
010808) with power
connector hole

Dimensions

.8"w x .75"h (W20 x H19mm)

.8"w x .75"h (W20 x H19mm)

.8"w x 1.12"h (W20 x H28.4)

.8"w x 1.12"h (W20 x H28.4)

.8"w x 1.35"h (W20 x H34.4)

.8"w x 1.35"h (W20 x H34.4)

Finish
Anodized Aluminum
Anodized Aluminum
Anodized Aluminum
Anodized Aluminum
Anodized Aluminum
Anodized Aluminum
Part Number

010912

010913
Aeris End Caps 3/4" High Extrusion
Specs
010904
010905
010906
010907
010916
010917
Description

End Cap for
3/4" High Extrusion
(PN 010714)

End Cap for
3/4" High Extrusion
(PN 010714)
with power connector hole

End Cap for
3/4" High Extrusion
(PN 010714) and cable
tray (PN 010750)

End Cap for
3/4" High Extrusion
(PN 010714) and cable
tray (PN 010750) with
power connector hole

End Cap for
3/4" High Extrusion (PN 010714) and
High Lens (PN 010808)
with power connector hole

End Cap for 3/4" High Extrusion (PN 010714)
with High Lens (PN 010808)

Dimensions

.8"w x 1.48"h (W20 x H37.5 mm)

.8"w x 1.48"h (W20 x H37.5 mm)

.8"w x 1.81"h (W20 x H46 mm)

.8"w x 1.81"h (W20 x H46 mm)

.8"w x 2.05"h (W20 x H52.1 mm)

.8"w x 2.05"h (W20 x H52.1 mm)

Finish
Anodized Aluminum
Anodized Aluminum
Anodized Aluminum
Anodized Aluminum
Anodized Aluminum
Anodized Aluminum
Part Number
010904
010905
010906
010907
010916
010917
Aeris 3/4" Cable Tray End Caps
Specs
010908
010909
Description

End Cap for
cable tray
(PN 010750)

End Cap for cable
tray (PN 010750) with
power connector hole

Dimensions

.8"w x .34"h (W20 x H8.75)

.8"w x .34"h (W20 x H8.75)

Finish
Anodized Aluminum
Anodized Aluminum
Part Number
010908
010909
Aeris 3/4" Mounting Accessories
| Image | Description | Dimensions | Finish | Part Number |
| --- | --- | --- | --- | --- |
| | Assembly Clip 3/4" | .68"w x .15"h (W17.2 x H3.8) | Stainless Steel | 010890 |
| | 3/4" Swivel Mount | .88"w x .63"h x .89"d (L22.3 x W16.1 x D22.7 mm) | Stainless Steel | 010860 |
| | Aeris Straight Connector | 1.81"l x .68w" x .15"h (L46.1 x W17.2 x H3.9 mm) | Stainless Steel | 010861 |
| | Aeris 90° Connector | 1.81"l x .68w" x .15"h (L46.1 x W17.2 x H3.9 mm) | Stainless Steel | 010862 |
| | Aeris Inner Corner Connector | 1"l x .68"w x .15"h (L25.3 x W17.2 x H3.9 mm) | Stainless Steel | 010863 |
| | Aeris Outer Corner Connector | 1.14"l x .68"w x .15"h (L28.9 x W17.2 x H3.9 mm) | Stainless Steel | 010864 |
| | Aeris Suspension Kit: Non-Power side Power side | | Stainless Steel | 011887 & 011888 |
| | Aeris Cordless Low Voltage Suspension Kit: Bottom-Exit Gripper Kit Side-Exit Gripper Kit | | Stainless Steel | 011889 & 011890 |
Aeris 1-1/4" Cable Tray
| Image | Description | Dimensions | Finish | Part Number |
| --- | --- | --- | --- | --- |
| | Aeris 1-1/4" Cable Tray | 1.18"w x .64"h (W30 x H16.2 mm) | Anodized Aluminum | 010754 |
Aeris 1-1/4" Lens
| Image | Description | Dimensions | Quantity/Max | Finish | Part Number |
| --- | --- | --- | --- | --- | --- |
| | Diffuse Flush Lens | 1.13"w x .17"h (W28.6 x H4.4 mm) | 1 ft / 6.5ft (2M) | Polycarbonate Diffuse | 010820 |
| | Clear Flush Lens | 1.13"w x .17"h (W28.6 x H4.4 mm) | 1 ft / 6.5ft (2M) | Polycarbonate Clear | 010824 |
| | Diffuse High Lens 120° beam angle | 1.13"w x .76"h (W28.6 x H19.4 mm) | 1 ft / 6.5ft (2M) | Polycarbonate Diffuse | 010828 |
| | IP67 Encapsulated Pre-assembled Luminaire | 1.18"w x .75"h (W30 x H19 mm) & 1.18"w x 1.48"h (W30 x H37.5 mm) | | Polyurethane Resin Diffuse Aeris Low 1-1/4" Aeris High 1-1/4" | 010704 & 010705 |
Aeris 1-1/4" End Caps
| Image | Description | Dimensions | Finish | Part Number |
| --- | --- | --- | --- | --- |
| | End Cap for Low 1 1/4" Extrusion | 1.18"w x .74"h (W30 x H19mm) | Anodized Aluminum | 010920 |
| | End Cap for Low 1 1/4" Extrusion with power connector hole | 1.18"w x .74"h (W30 x H19mm) | Anodized Aluminum | 010921 |
| | End Cap for Low 1 1/4" Extrusion and cable tray | 1.18"w x 1.23"h (W30 x H31.2) | Anodized Aluminum | 010922 |
| | End Cap for Low 1 1/4" Extrusion and cable tray with power connector hole | 1.18"w x 1.23"h (W30 x H31.2) | Anodized Aluminum | 010923 |
| | End Cap for High 3/4" Extrusion | 1.18"w x 1.48"h (W30 x H37.5 mm) | Anodized Aluminum | 010924 |
| | End Cap for High 3/4" Extrusion with power connector hole | 1.18"w x 1.48"h (W30 x H37.5 mm) | Anodized Aluminum | 010925 |
| | End Cap for High 3/4" Extrusion and cable tray | .79"w x 1.96"h (W30 x H49.7) | Anodized Aluminum | 010926 |
| | End Cap for High 3/4" Extrusion and cable tray with power connector hole | .79"w x 1.96"h (W30 x H49.7) | Anodized Aluminum | 010927 |
| | End Cap for cable tray | 1.18"w x .37"h (W30 x H9.4) | Anodized Aluminum | 010928 |
| | End Cap for cable tray with power connector hole | 1.18"w x .37"h (W30 x H9.4) | Anodized Aluminum | 010929 |
| | End Cap for Low Extrusion with High Lens | 1.18"w x 1.23"h (W30 x H31.2 mm) | Anodized Aluminum | 010932 |
| | End Cap for Low Extrusion High Lens with power connector hole | 1.18"w x 1.23"h (W30 x H31.2 mm) | Anodized Aluminum | 010933 |
| | End Cap for High 3/4" Extrusion with High Lens | 1.18"w x 2.08"h (W30 x H52.9 mm) | Anodized Aluminum | 010936 |
| | End Cap for 3/4" High Extrusion (PN 010714) with High Lens (PN 010808) and Power Connector Hole | 1.18"w x 2.08"h (W30 x H52.9 mm) | Anodized Aluminum | 010937 |
Aeris 1-1/4" Mounting Accessories
| Image | Description | Dimensions | Finish | Part Number |
| --- | --- | --- | --- | --- |
| | Assembly Clip 1 1/4" | 1.07"w x .15"h (W27.2 x H3.8) | Stainless Steel | 010891 |
| | 1-1/4" Swivel Mount | .88"l x 1.03"w x .89"h (L22.3 x W26.1 x H22.7mm) | Stainless Steel | 010870 |
| | Aeris Straight Connector | 2"l x 1.07"w x .15"d (L50.6 x W27.2 x D3.9) | Stainless Steel | 010861 |
| | Aeris 90° Connector | 2.01"w x 1.07"h x .15"d (W51.1 x H27.2 x D3.9) | Stainless Steel | 010872 |
| | Aeris Inner Corner Connector | 1"w x 1.07"w x .15"h (L25.3 x W27.2 x H3.9 mm) | Stainless Steel | 010873 |
| | Aeris Outer Corner Connector | 1.14"w x 1.07"w x .15"h (L28.9 x W27.2 x H3.9 mm) | Stainless Steel | 010874 |
| | Aeris Suspension Kit: Non-Power side Power side | | Stainless Steel | 011887 & 011888 |
| | Aeris Cordless Low Voltage Suspension Kit: Bottom-Exit Gripper Kit Side-Exit Gripper Kit | | Stainless Steel | 011889 & 011890 |